Retail
Increase customer engagement and make a significant impact to your sales uplift
Digital signage is creating a more engaging in-store customer experience and connects with today's smart shoppers. Appealing and animated content that draws the crowd alongside the ability to impart information in real-time are key drivers for its success. Retail signage becomes an essential part of a store concept when it's providing relevant and context-aware information to buyers, boosting sales through interactivity, the integration of mobile devices and sensor-based interaction.
Rely on a partner that can provide the right display technology to match your application needs. Sharp/NEC offers the broadest range of digital display products plus software solutions to maximize customer engagement while facilitating detailed analysis of campaign success.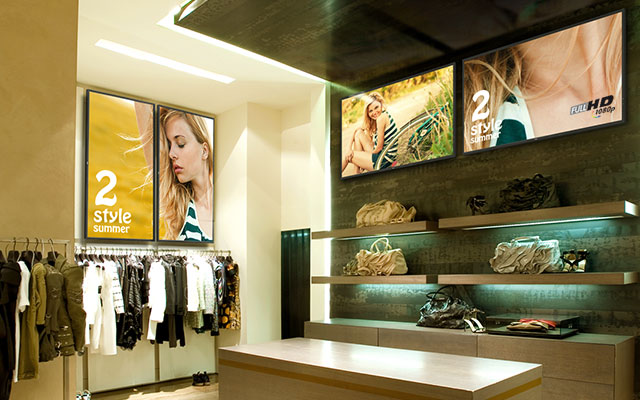 See What's Trending for Retail at Sharp/NEC
Experience at-the edge secure local data collection with Sharp/NEC NaViSense
A cost effective, easy-to-use, computer vision solution
Explore here
Floor Projection Opens Up a New Dimension for Displaying Content
An overlooked surface
Download here
Let the PE506WL fill your classroom with vibrant images and video
Powerful performance in a small projector!
Learn more
Find the right display technology for your needs
Let's take a look at 7 KEY FACTORS to consider when choosing a display solution
Read here