Create a VISIT TO REMEMBER with Awe Inspiring Digital Solutions
Impress visitors with cutting-edge solutions such as wayfinding screens, self-check-in kiosks, instant traffic, flight and weather updates. Allow guests to be as hands-on or as pampered as they prefer with the powerful combination of your in-person staff and digital screens.
Make instant, on-the-spot updates. Holidays and weather could require updates in your lobby and restaurant hours.
Promote new offerings. Inform your guests about new amenities, package deals and holiday specials.
Gather feedback. Interactive kiosks encourage guests to leave their comments as well as profile and contact information, allowing for future mailings and targeted promotions.



Click here

for more information about our Digital Cinema Solutions



"We are truly excited to offer our guests an interactive experience and honored to utilize Sharp/NEC products to enhance that."
said MONTEREY BAY AQUARIUM
Promotion
Free NP41ZL Lens Promotion
Get a FREE LENS when you purchase NEC's PA803UL‑41ZL 8,000 lumen projector
Don't miss out
Featured Product
NEC A Series dvLED
Provides attention-grabbing, high-contrast messages at nearly any viewing distance
Learn how
Solution
NEC NaViSet Administrator
With NaViSet Administrator 2 software, users can remotely monitor and control NEC large-format and desktop displays across organizations from any computer on the same network
Review here
Featured Product
NEC PA1004UL
All of the brightness you need in a maintenance free laser projector
Learn more
Solution
Sharp/NEC offers some of the best in-market warranties
Including for laser projectors, such as NEC's PA803UL
Discover more
Solution
NEC has a video wall solution to fit virtually any application.
That means unlimited creativity in capturing consumers' attention and delivering a compelling video experience.
Check it out
Featured Product
Make messages memorable with the professional quality MultiSync M Series
Learn more
FEATURED ENTERTAINMENT PRODUCTS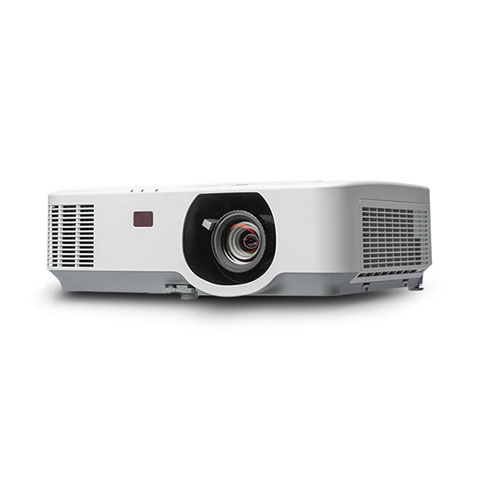 NP-P554W: 5500-lumen Entry-Level Professional Installation Projector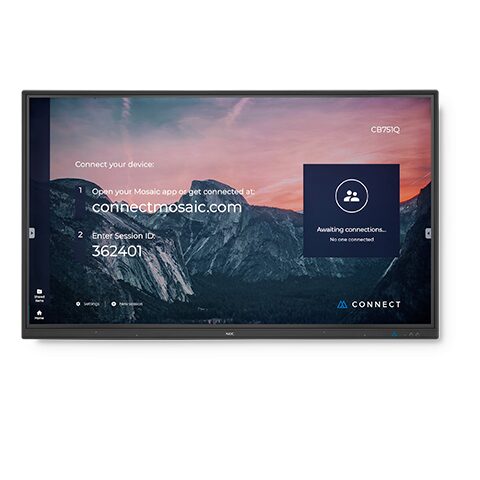 CB751Q: 75" Collaborative Display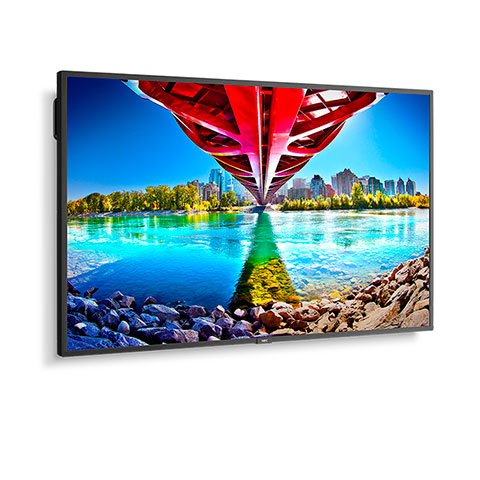 ME551: 55" Ultra High Definition Commercial Display
"Using NEC's ultra-narrow displays for our Moon Wall is the best thing we could have done with the space we had for the project."
said ADLER PLANETARIUM
Contact a Entertainment specialist today