ENGAGE Your Patients, Visitors and Employees Alike with BRILLIANT Displays
Today's healthcare environments demand technology solutions that reduce costs, create operational efficiencies and improve patient and staff engagement. Sharp/NEC's digital displays can improve the patient experience and increase staff productivity. From the lobby to the patient room, Sharp/NEC will customize solutions based on your specific business needs. With over 30 years in the healthcare industry, we understand the challenges of improving patient care while keeping costs to a minimum. Sharp/NEC Display Solutions will work to provide an end to end solution from design to installation with one of the strongest warranty programs to back it up.
Deploy digital signage technology to provide wayfinding solutions to patients and visitors.
Use commercial grade, 24/7 displays to track patients and keep staff updated on critical communications.
Create video walls to recognize donors and build brand recognition.
Conduct interactive meetings, collaborate with medical teams and share data using the latest projector technology.
Utilize Sharp/NEC's durable displays for nursing stations, medical cart and EMR displays.
"We found everything we were searching for when we discovered Sharp/NEC."
said ALBERTA HEALTH SERVICES (AHS)
Solution
Not sure what technology you need for your application? Deciding between a display and a projector?
These are the things we'll help you determine with our new Product Selector tool.
Check it out
Promotion
Purchase select NEC large-format displays (C, E, V or X Series) while supplies last
Receive an upgraded warranty at no additional cost.
Learn more
Solution
We've got you covered
From initial installation to continued calibration and maintenance. Sharp NEC Managed Services completes the customer experience with expert service.
Learn more
Solution
V554Q
featuring expandability options such as ops and raspberry pi compute module slots for source integration directly into the display
Learn more
In The News
NEC's PA803UL
laser projector offers a minimum of 20,000 hours of life, providing peace of mind that your presentation won't be interrupted
Learn more
Case Study
Keep Track of Patients and Improve Satisfaction with Sharp NEC Display Solutions
an nec healthcare success story
Read More
Solution
Imagine simple, powerful tools that empower your team to collaborate and communicate with ease
Learn More
Whitepaper
When Signs and Walls Go Digital, Patients Benefit
Hospitals, clinics and other healthcare facilities are deploying digital signage in a wide variety of ways to improve patient satisfaction, safety, staff morale, branding and more. Some of the primary uses of digital signage in healthcare settings are wayfinding, patient tracking and entertainment. In this whitepaper learn how the healthcare industry is using technology for better facility management and improved communication.
Download Now
Whitepaper
The End of Dry-Erase: How digital signage creates a smarter patient experience
Patient engagement can be broken down into three broad priorities: access to patient data, patient-provider communication and patient satisfaction. Learn how technology is changing the patient experience in Healthcare.
Download Now
infographic
Leverage emerging technology to improve the patient experience, cut costs and work more efficiently.
As a leading manufacturer of innovative clinical and commercial displays, Sharp NEC Display Solutions can offer you the widest range of display products for any application. NEC technology features best in class warranties and product reliability unmatched in the industry. Select from our Clinical Review Displays, Desktop Displays, Large Format Displays or Projectors, many with DICOM GSDF capability. Check out our infographic that shows all the solutions your facility needs to excel at what it does - providing excellent healthcare.
Download Now
FEATURED HEALTHCARE PRODUCTS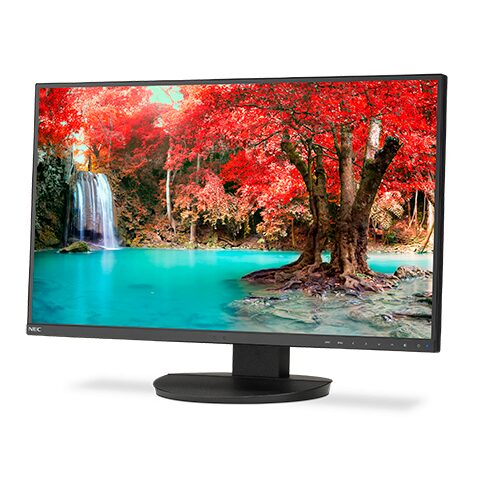 EA271Q-BK: 27" WQHD Business-Class Widescreen Desktop Monitor w/ Ultra-Narrow Bezel and IPS Panel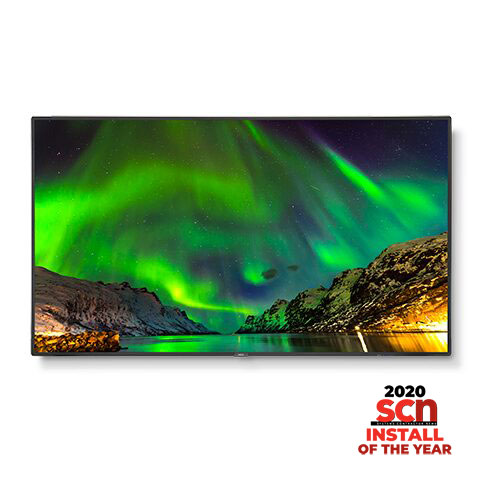 See clearly with out the glare with NEC's 4K UHD Anti-glare panels: 65" 4K UHD Commercial Display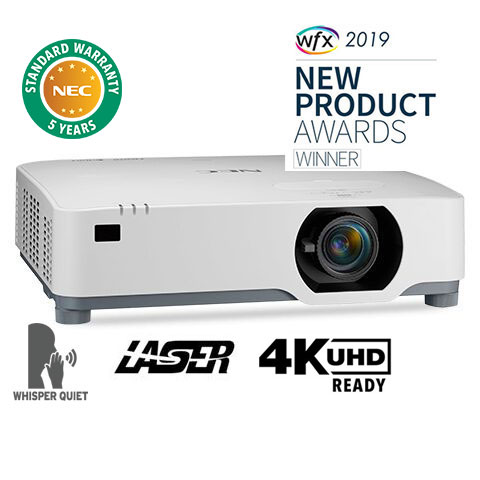 NP-P605UL: 6,000 Lumen, WUXGA, LCD, Laser Entry Installation Projector
"The displays' technology blends perfectly with what we're trying to do. The ease of calibration and the accuracy of the color screens in the diagnostic settings proved to us that we made the right choice. The displays provide the accuracy we need in the lighting and space we had already. It was a seamless installation."
said POUDRE VALLEY HEALTH SYSTEM
Contact a Healthcare specialist today
White Papers