Corporate
All-inclusive participation and efficiency
From small huddle spaces to large auditoriums, businesses are seeking ways to improve efficiency through skill and knowledge sharing, while endeavoring to reduce operational costs. Ease of use, advanced 'open' connectivity and a clutter free environment are imperative to aid widespread adoption while long-life, fit-for-purpose performance and modular adaptability brings a low total cost of ownership and future-proof security.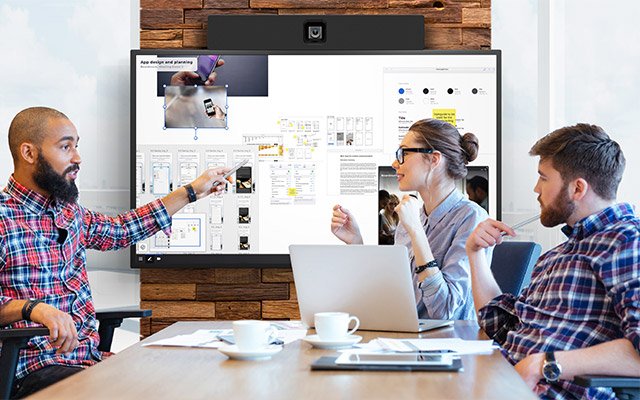 See What's Trending for Corporate at Sharp/NEC
The Sharp 4P-B EJ2 series
Engineered, produced and supported for commercial environments
Explore here
New Collaboration Tools Raise Productivity to the Next Level
Whether a company needs a simple interactive whiteboard or a best-in-class collaboration solution — or something in between — robust, flexible and versatile solutions are now available to fit any need.
Discover here