Upgrade the Power of your Displays at any Time
NEC's slot-in options are based on OPS, the "Open pluggable Specification" which is the Intel spec industry-wide digital signage standard. It simplifies device installation usage and maintenance while making it easier to upgrade digital signage equipment. The variety of interchangeable Slot-In option products allows for tailor-made solutions that are perfectly matched to individual demands. OPS standardizes slot size, display connection and power supply specifications. all NEC Large Screen displays (except E Series 32" to 65") plus PX and PH Installation projectors feature this option slot.
Slot-In Options make digital signage simpler and more flexible without additional cables or devices
| | | | | |
| --- | --- | --- | --- | --- |
| ✓ | Easy Installation | | ✓ | Windows Pro & Windows loT Options |
| ✓ | Modular | | ✓ | HDBase T |
| ✓ | Simplified Usage | | ✓ | HD-SDI |
| ✓ | Versatile | | ✓ | SDM-L |
Easy Installation
OPS products are simply slotted into the display for a fully integrated solution making external mounting obsolete. It's an elegant, unobtrusive, cable-free solution with internal connection for power, video, audio and RS232 control.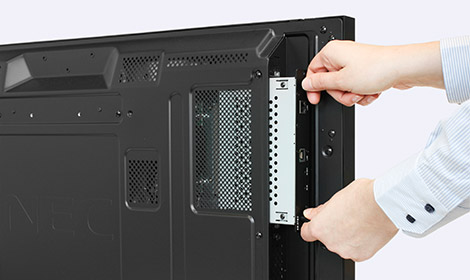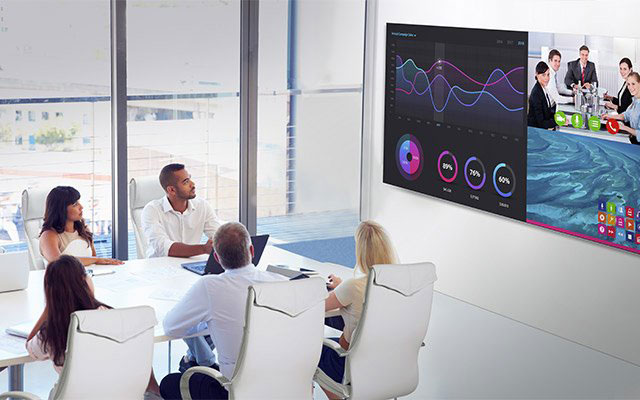 Modular
NEC Option Slot products offer an interchangeable selection of solutions including computing technology, signal distribution, media playback and wireless data transmission. The embedded solution enables compatible Displays and Projectors to be upgraded to a tailor-made solution which matches the specific demands of any vertical sector such as Transportation, Corporate, Education, Power and Utilities, Retail, and Signage.
Simplified Usage
Combining a NEC display or projector with an option board means that there is a single point of contact for service and maintenance. a NEC display or projector that incorporates an option board will have matching warranties. If a slot-in product requires servicing or upgrade, it can be easily removed leaving the display or projector fully operational.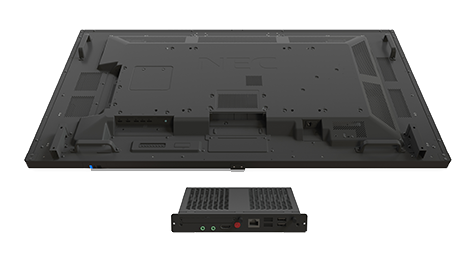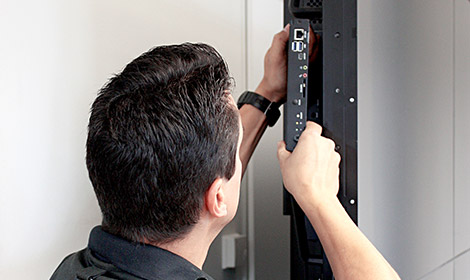 Versatile Connectivity
OPS offers a standardized design that ensures that future hardware will work with OPS compliant devices. Infrastructure that is designed beyond a products lifecycle means that OPS compliant devices can continue to be used, even as the display or projector is upgraded. Industrial grade components ensure low failure rates and suitability for 24/7 applications. additionally, the 3 year warranty is valid not only for the display and projector but also for the embedded OPS product.
Windows Pro & Windows IoT Options
The OPS android Signage Player utilizes the same computing technology used in smartphones and tablets bringing benefits in reduced energy consumption and investment costs. The flexible storage extension, wired and wireless connectivity and the very powerful processing and graphics performance make it ideal for digital signage applications. Since it is an open platform product it also runs multiple certified third party digital signage software solutions from our ecopartner network. Several preinstalled apps like Signage Manager software, Media Player, Picture galleries or HTML5 browsers allow out-of the box signage solutions with unlimited android apps available to download suitable for applications in Retail, Corporate, Leisure and Museum, Quick Service restaurants, DooH and many more.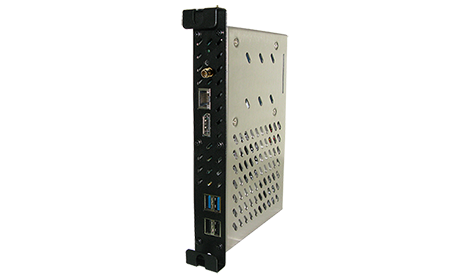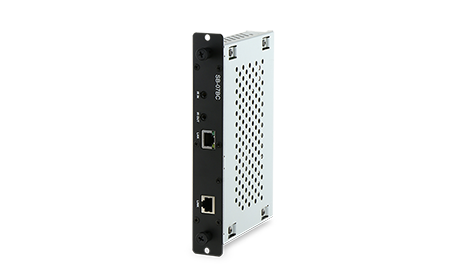 HDBase T Solution
HDBaseT is a connectivity standard for the distribution of HD multimedia content. The cornerstone of HDBaseT technology is a feature set that converges Full HD digital video plus audio, 100BaseT Ethernet and control signals through a single LAN cable. This helps to overcome cable length limitation of standard digital video cables, achieving distances of up to 100 m with a single LAN cable. NEC offers a complete HDBaseT solution with sender and receiver modules. Being a plug and play solution, easy set-up and operation is guaranteed making it ideal for Corporate Conferencing, Education, Rental and Staging as well as for Entertainment and Museums.
HD-SDI Solution
The HD-SDI interface is a digital video transmission standard used to transfer uncompressed high-definition video and audio based on a coaxial cable in a broadcast studio environment. The various HD-SDI options achieve broadcastgrade video in various data rates and are mainly used for Broadcasting, media companies, medical applications and rental for managing uncompressed high definition video.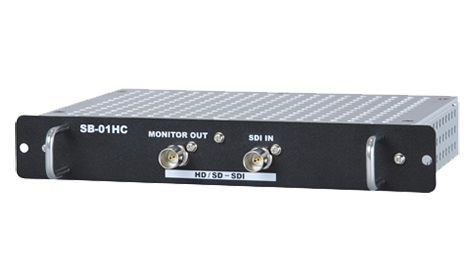 SDM-L
The Intel® SDM-L computing solution incorporates high-speed PCIe* connectivity with a custom I/O receptacle board that eliminates the need for external I/O. Multiple offerings spanning Intel atom® to Intel® Core™ processors support both basic and extended features with a connector that is future proofed to support 8K resolution displays and video capture, when available. SDM delivers the same level of intelligence and interoperability as the Open Pluggable Specification (OPS), but in our smallest form factor yet that eliminates the housing and advances the thinnest integrated displays.