Feel Like You Just Stepped into the Display with the Latest in Visual Technology
As the world reinvents itself, your challenge is to explore it. There are countless new ways to work. New ideas to share. New things to see.
Whether you are interacting in a store, in a hallway, in a school or a conference room, Sharp/NEC can help you reach new heights with our interactive solutions. Brainstorm with a group, share content and designs, annotate and edit – all with ease.
At Sharp NEC Display Solutions, we're with you every step of the way. Our industry experts meet with you personally to assess each unique situation and create a plan. And with our training, your team will quickly learn how to make your interactive content fresh, engaging and up-to-date.
"When our exhibits increase and require more hands-on experiences, Sharp/NEC consistently offers new products to fulfill any need we bring and has connections with partners that incorporate accessories to complete the solution. We are truly excited to offer our guests an interactive experience and honored to utilize NEC products to enhance that."
said MONTEREY BAY AQUARIUM
Solution
NEC NaViSet Administrator
With NaViSet Administrator 2 software, users can remotely monitor and control NEC large-format and desktop displays across organizations from any computer on the same network
Review here
Solution
NEC has a video wall solution to fit virtually any application.
That means unlimited creativity in capturing consumers' attention and delivering a compelling video experience.
Check it out
Solution
NEC Best in Market Warranties
Sharp/NEC offers some of the best in-market warranties — including those for laser projectors, large screen displays, lamp-based projectors and instacare
Learn more
Promotion
5 Year Total Warranty on Select C, E, V, and X Series Large Format Displays
Register a valid model to receive a FREE upgraded warranty for a total of 5 years.
Click here
Solution
Naviset Administrator 2 Software
Users can remotely monitor and control NEC displays across organizations from any computer in the same network
Learn more
Case Study
Duval County Public Schools
NEC Touchscreen Displays Turn Up the Heat on Learning for Florida School District
Read the success story
FEATURED INTERACTIVE PRODUCTS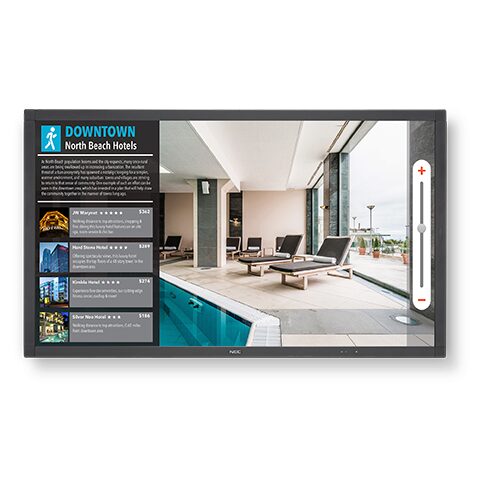 V404-T: 40" Touch Integrated Large Screen Display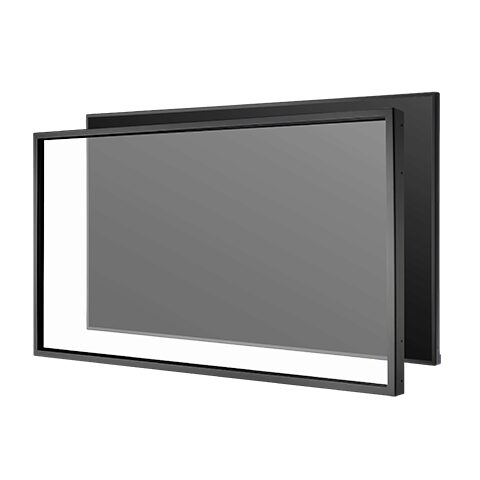 OLR-861: 10 Point Infrared Touch Overlay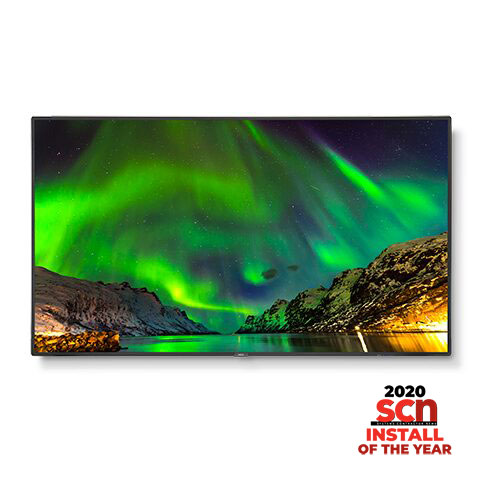 C651Q: 65" 4K UHD Commercial Display
"This video wall makes it look real, like you're actually there, flying this spacecraft. The images are beautiful and the displays show them in amazing brilliance."
said ADLER PLANETARIUM
Contact a Interactive specialist today