Concessions
Meet and Eat

Meet and Eat
A visit to the concessions stand is de rigueur for the cinema goer, it's a rite of passage before settling into your seat for the main event. For the cinema owner this represents the ideal opportunity to increase revenues with well conceived signage. Digital menu boards can greatly influence concession sales, promoting time appropriate food choices, combo meal deals and cross sell opportunities within the venue. With instant and scheduled updates the messages and menu options can be changed throughout the day. Here, advertising can appeal to the senses, temping with subliminal messaging in life-size dimension: the fizz of the coke, the popping of the corn – it's powerful point of sale upselling!
The restaurant, bars and concession areas are central to the cinema experience, a social space to meet with friends and family, to soak up the atmosphere and enjoy the ambience. Digital signage and digital interactions greatly influence the enjoyment and behaviour of visitors helping to enhance the overall experience. By segmenting by visitor demographics and offering sophisticated adult bars and buzzing teen spaces, the messaging and interactions can be even more powerfully relevant and enticing. Linking with social media and building loyalty with personalized messaging will greatly appeal with special offers sent to the customers' smart phone.
Smaller theatres which may not offer their own restaurant facility might negotiate contra deals with neighbouring establishments with cross selling promotions advertised via digital posters.
Choose Your Concession DC Solution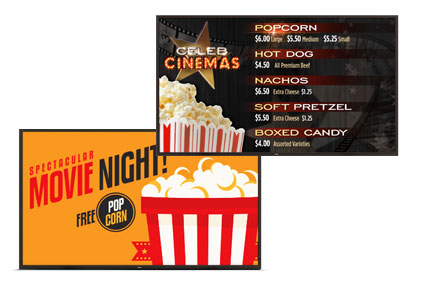 Digital Menu Boards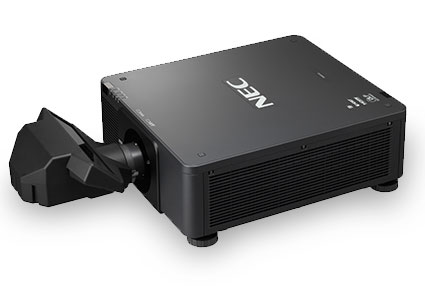 Menu Board Projection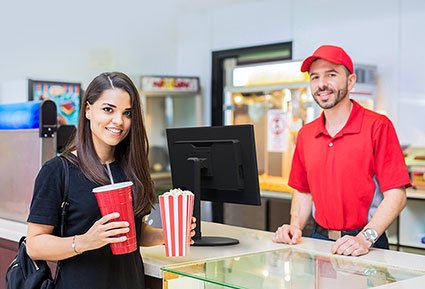 Cash Desk Monitors