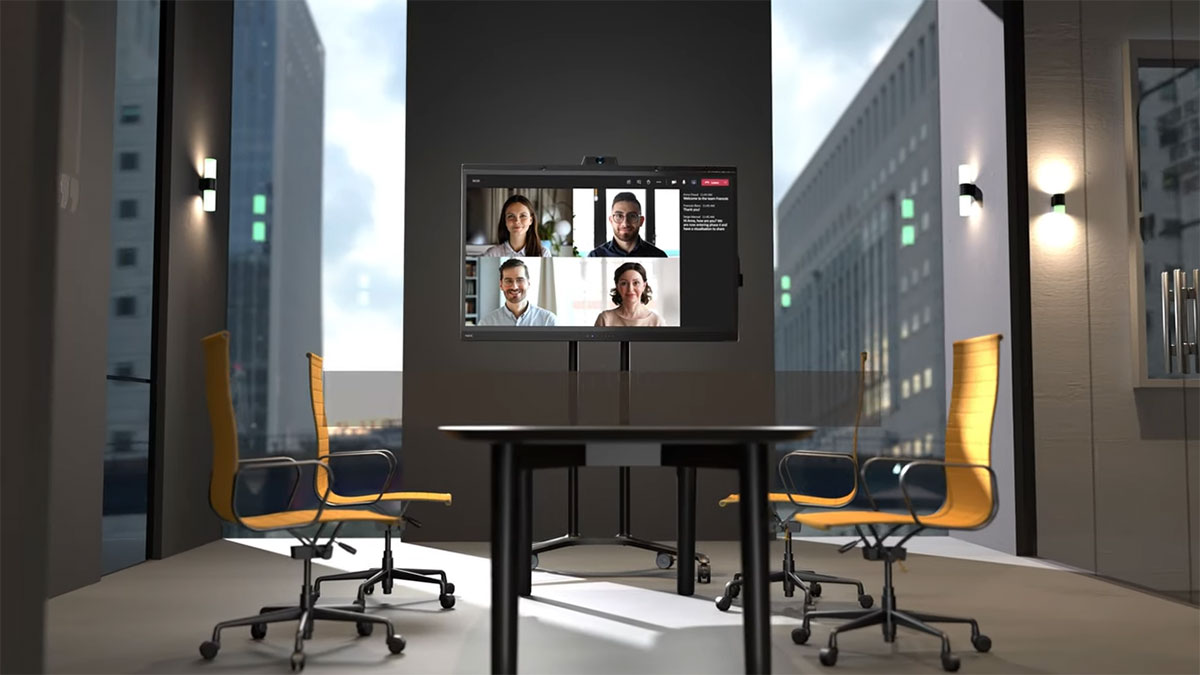 Windows collaboration display from NEC
BYOM - Bring your own Meeting
The NEC MultiSync WD551 offers a simple, unified solution for instant meeting start-up using any device. A single secure USB-C cable connects your device with the display to share content or start a video meeting. This allows immediate control of the camera, speaker, mic, touch and pen, as well as powering your notebook. Two 65W USB-C inputs enable seamless switching between two users while both connected devices receive power.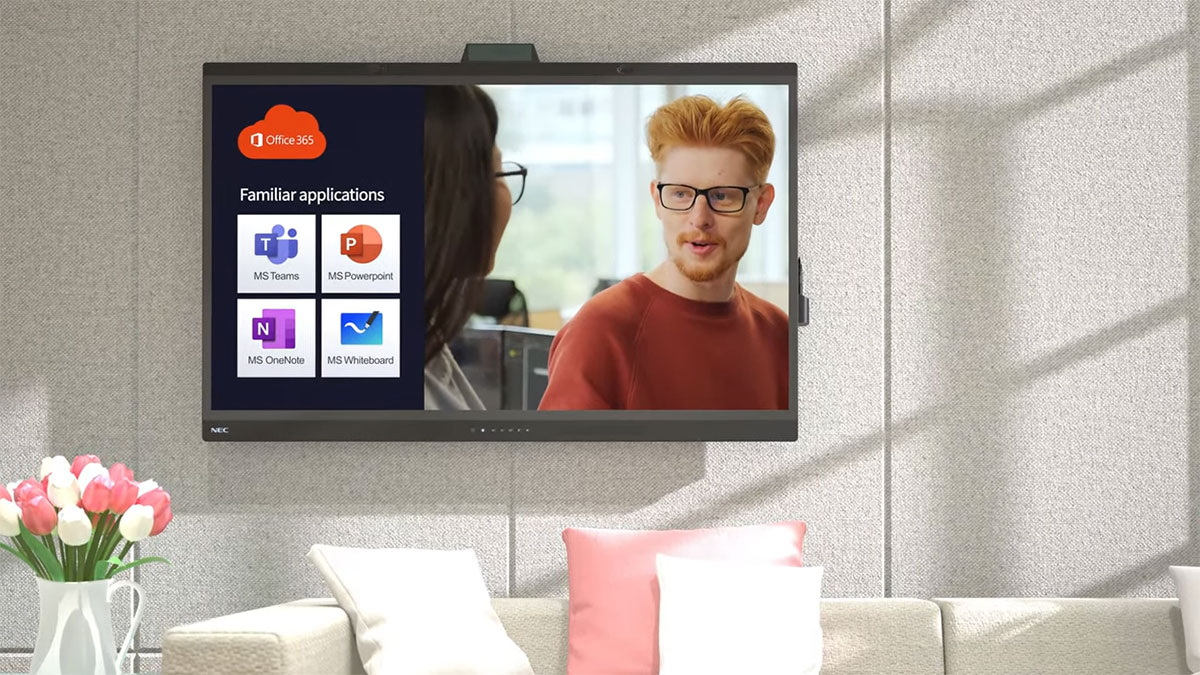 Use your Familiar Tools
For users already fluent using Microsoft tools such as Office 365 or Teams, it's an easy transition to interact on the big screen, with no training required. With no meeting room PC, IT administration efforts are reduced to a minimum as users simply connect via their own device.
Natural Writing & Windows Ink Support
Using the latest PCAP touch technology and optically bonded glass for reduced parallax, the WD551 provides a superior writing experience whether interacting with your finger or a pen. In addition, benefit from Windows Ink support with the two active pens included. The active pens can be stored and charged using the attached pen tray.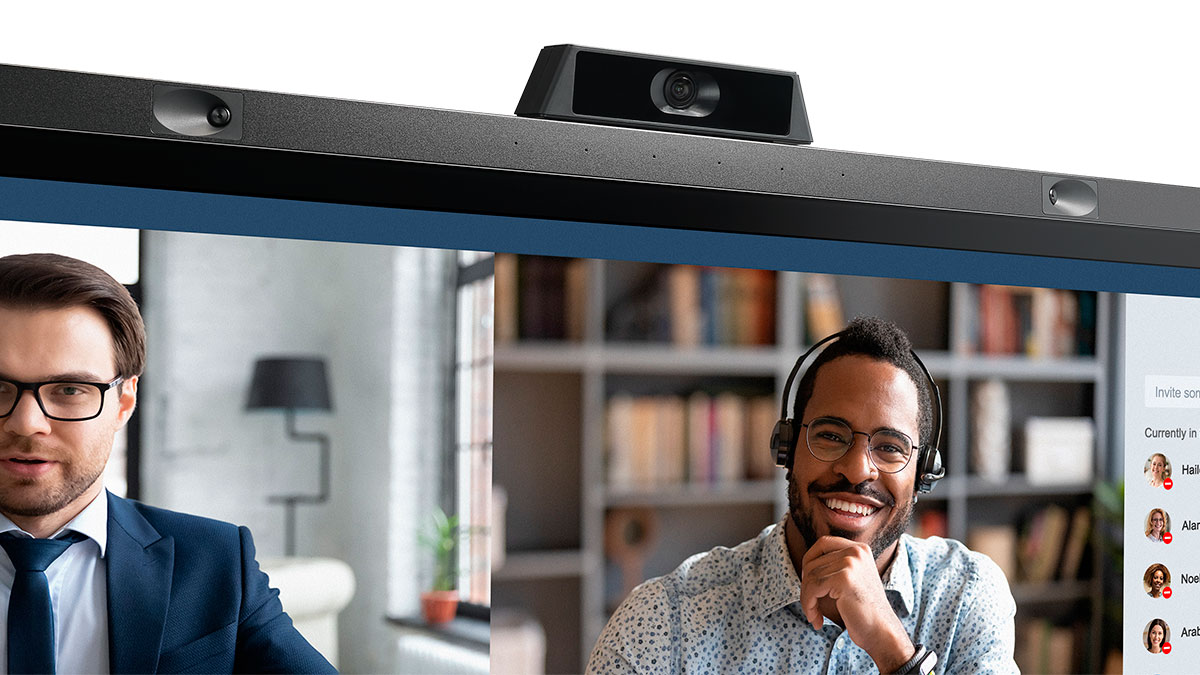 Certified for Microsoft Teams
Certified for Microsoft Teams, the built-in camera, microphone and speaker deliver perfect sound and picture quality in small meeting rooms. The frictionless BYOM solution instantly launches meetings using Microsoft Teams or other video platforms.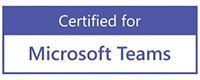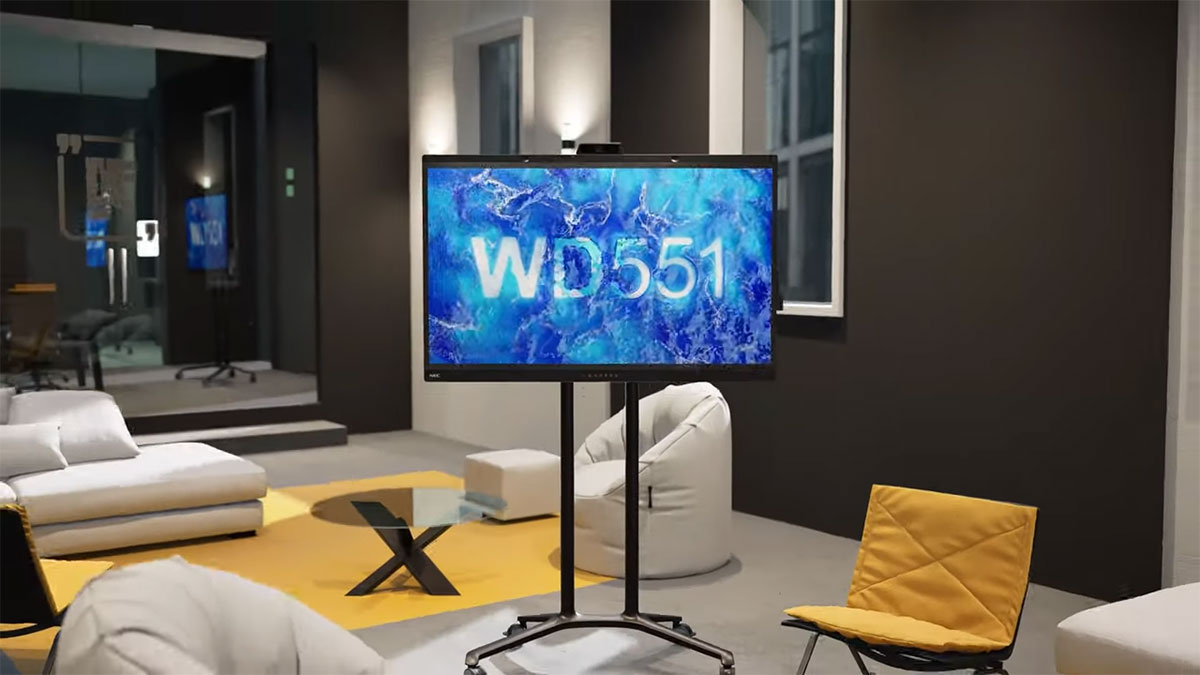 Sleek Design & Superb Image Quality
The WD551 provides sleek, modern aesthetics which complement today's meeting room environments. With a flush edge-to-edge design the screen surface is very easy to clean. The anti-glare glass coating ensures perfect readability with reduced reflection and minimal visibility of fingerprints.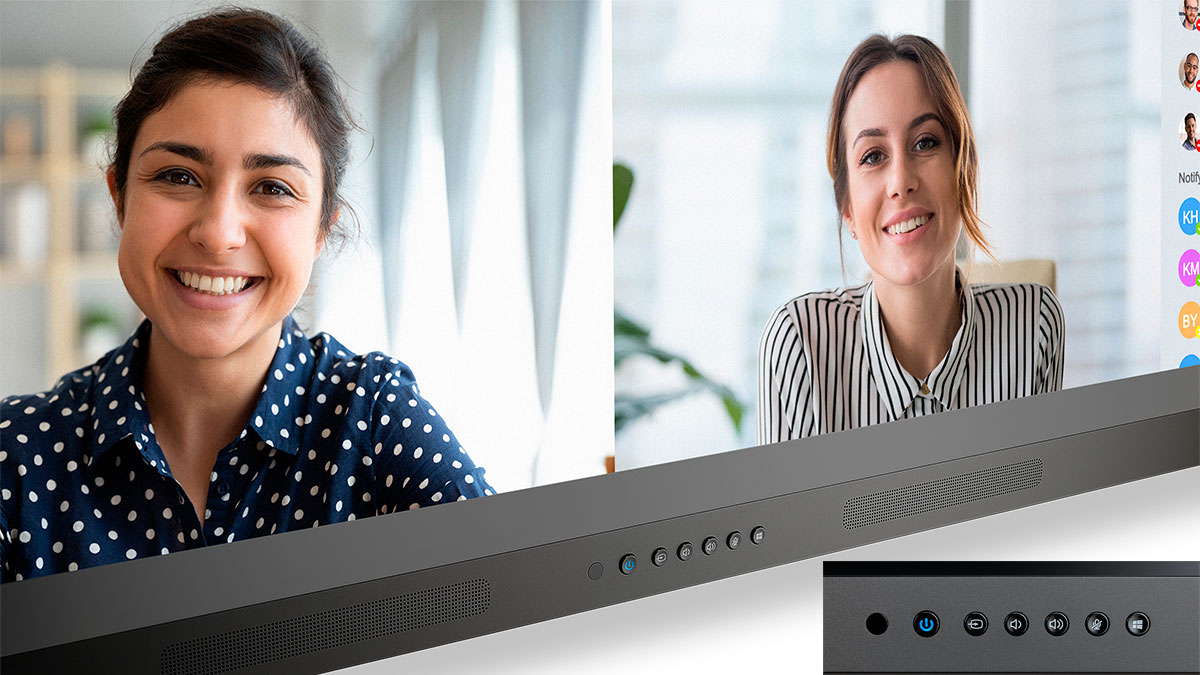 User-friendly Control
The WD551 is ready when you are! The built-in presence sensor will automatically turn on the display when a person is detected and turn it off when the room is empty. Smart source switching allows for seamless transition between multiple users. In addition, all major settings and controls are available using the touchable OSD or physical control buttons at the front of the display making the often-misplaced remote control now obsolete.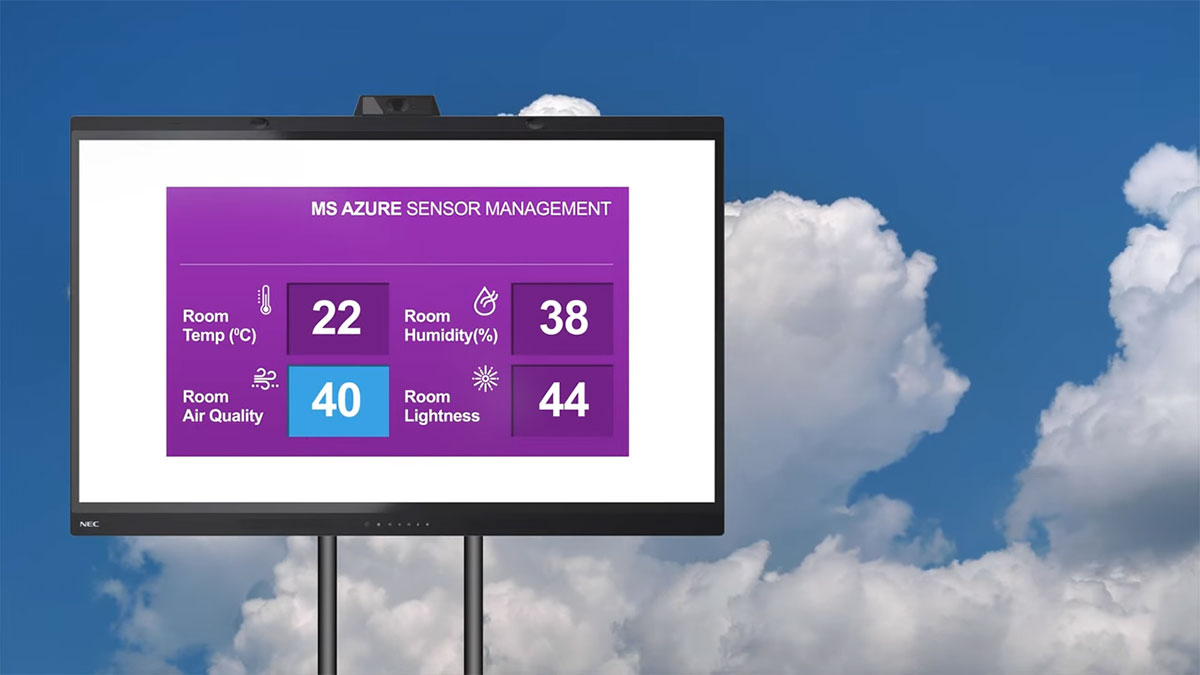 Smart Space Management
Maximize usage of your meeting spaces and maintain optimal environmental parameters. Seamlessly integrate into existing facilities management, with built-in IoT room sensors, the Windows Collaboration Displays support smart building strategies. Monitor the meeting space environment for temperature, humidity and ambient light levels to optimize comfort and maximize room usage for improved ROI.