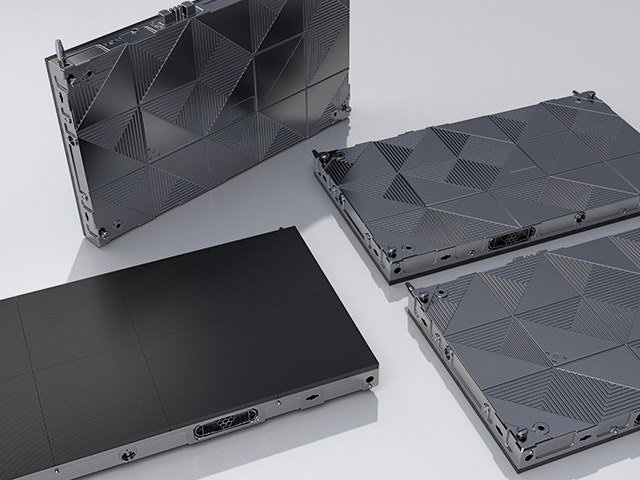 Why Sharp/NEC?
High Quality Electronic Components
Maintaining our much-valued reputation for superior quality products, Sharp/NEC selects the highest quality industrial-grade components and adheres to manufacturing processes managed under stringent Japanese quality control.
Sharp/NEC's dvLED solutions are engineered with innovative and patented SMD Multi-Color LEDs, for excellent image quality. Sharp/NEC selects only the best batch of multi-color diodes which offer two key benefits: wider viewing angles and humidity proof operation.
Professional Design — Robust Structure
Sharp/NEC utilizes aluminum cabinets for its dvLED products where many other brands use plastic or polycarbonate. Precision machined aluminum is much more rigid and stable over time especially in changing heat environments ensuring perfect and consistent alignment between modules. Metal supports excellent heat dissipation, efficient against heat build-up for consistent temperature management, vital to extend the lifetime of the display. The metal cabinet means Sharp/NEC achieves excellent results in fire safety and fire load testing, mandatory in many public spaces.
Seamless. Brilliant. Limitless.
Lobby, Conference Room, Meeting Room, Presentation
Let Sharp/NEC's portfolio of dvLED displays help you astound customers and viewers with your vision. An LED display gives you the ability to create a practically limitless video wall design. Seamlessly. Brilliantly.
Choose from a range of reliable and high bright pixel pitches suitable for indoor and outdoor venues. Be confident in the efficiency of LED with the flexibility to change and upgrade all in a seamless video wall. Sharp/NEC can offer anything from our turnkey dvLED kits, to a fully customized dvLED installation.
Sharp/NEC will work with you to provide the complete solution you can easily maintain and add on to for years to come.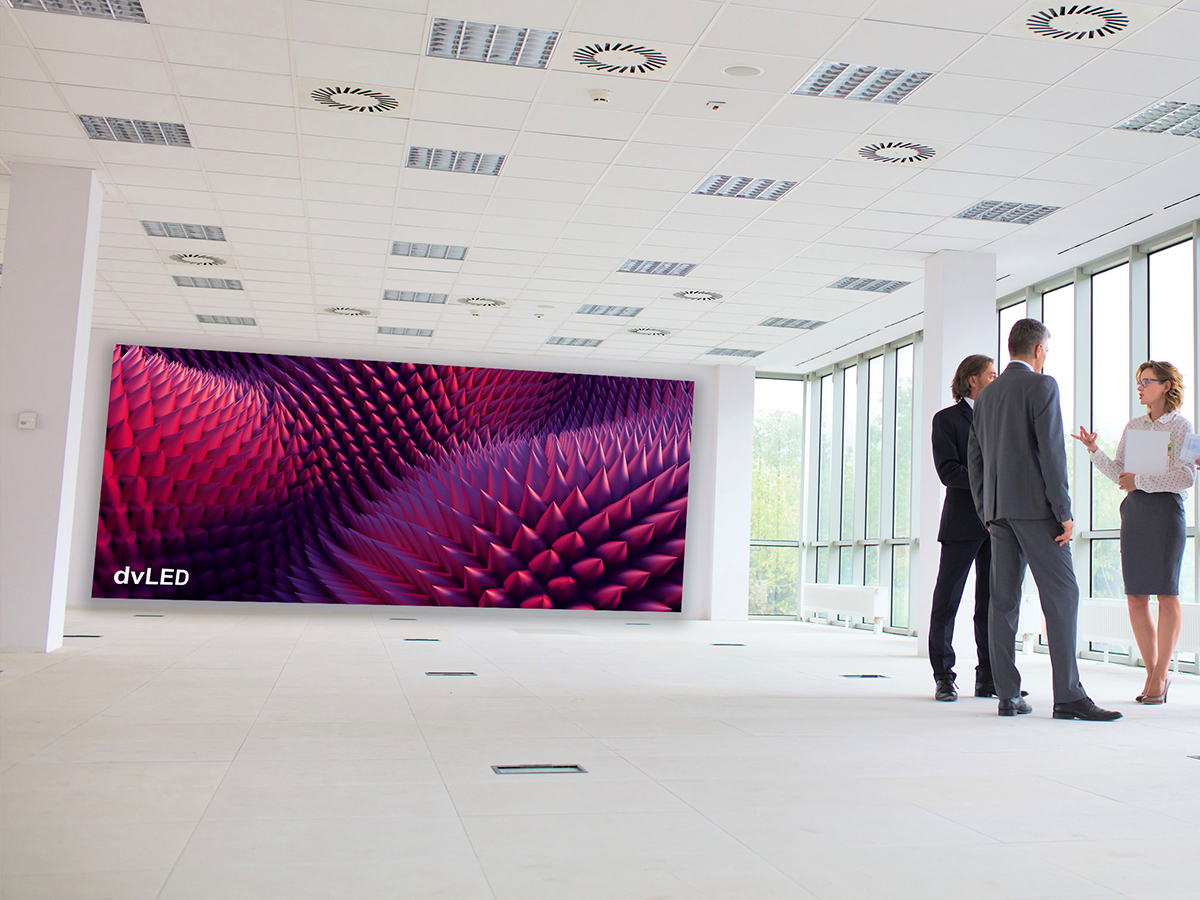 Custom LED Solutions
No matter what your vision is, you can have the confidence that Sharp/NEC will exceed your expectations from initial concept to post install support. Sharp/NEC has the expertise and resources to ensure your vision is fully realized. Through our 6 Points of Service from consultation, design, production, construction, training, and after-sales service ensures that not only do you have a breathtaking display to match your vision, but the quality and support behind it offering you industry leading peace of mind.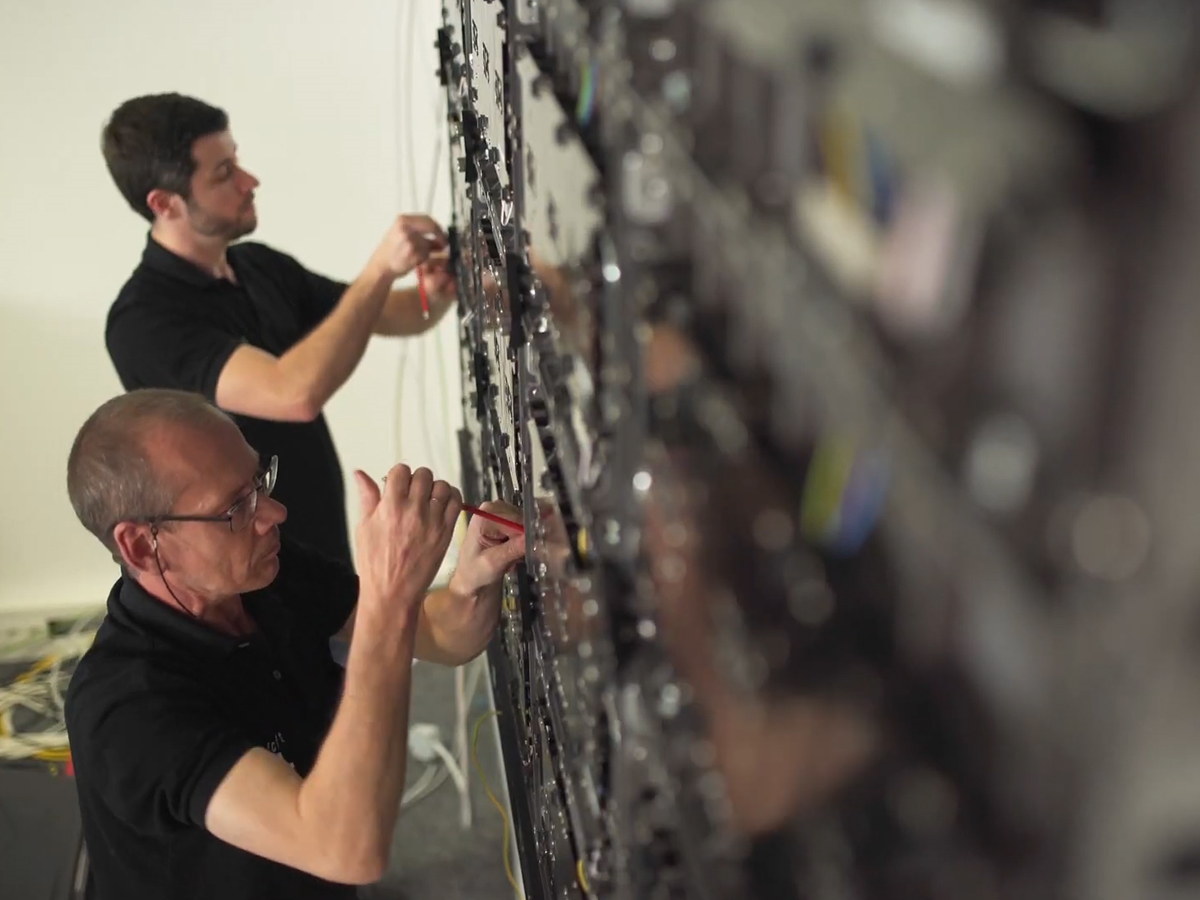 Ease of Integration
Sharp/NEC's bundled LED solutions are exceptionally easy to install. Everything needed for installation is supplied in the bundle including a wall bracket, power bar, frameset and LED processor. Once the supporting brackets are correctly aligned it is a very simple process to mount the cabinets and apply the pixel cards. The LED controller offers flexible signal inputs and facilitates a wide range of system architecture as well as adoption of legacy installations.
Smooth Operation
Be reassured that across our entire range of products, quality is non-negotiable. What is common across all of our Direct View LED products is our consistent attention to detail; quality of build and components, industry leading service, ease of installation and, most crucially, smooth and reliable operation.
Redundancy
Display reliability is a major success factor in achieving a low operational cost and a low TCO overall. For many organizations, maintaining operational reliability is business-critical. With redundant power supplies and receiver cards, the FA series provides full redundancy for fail-safe performance standards.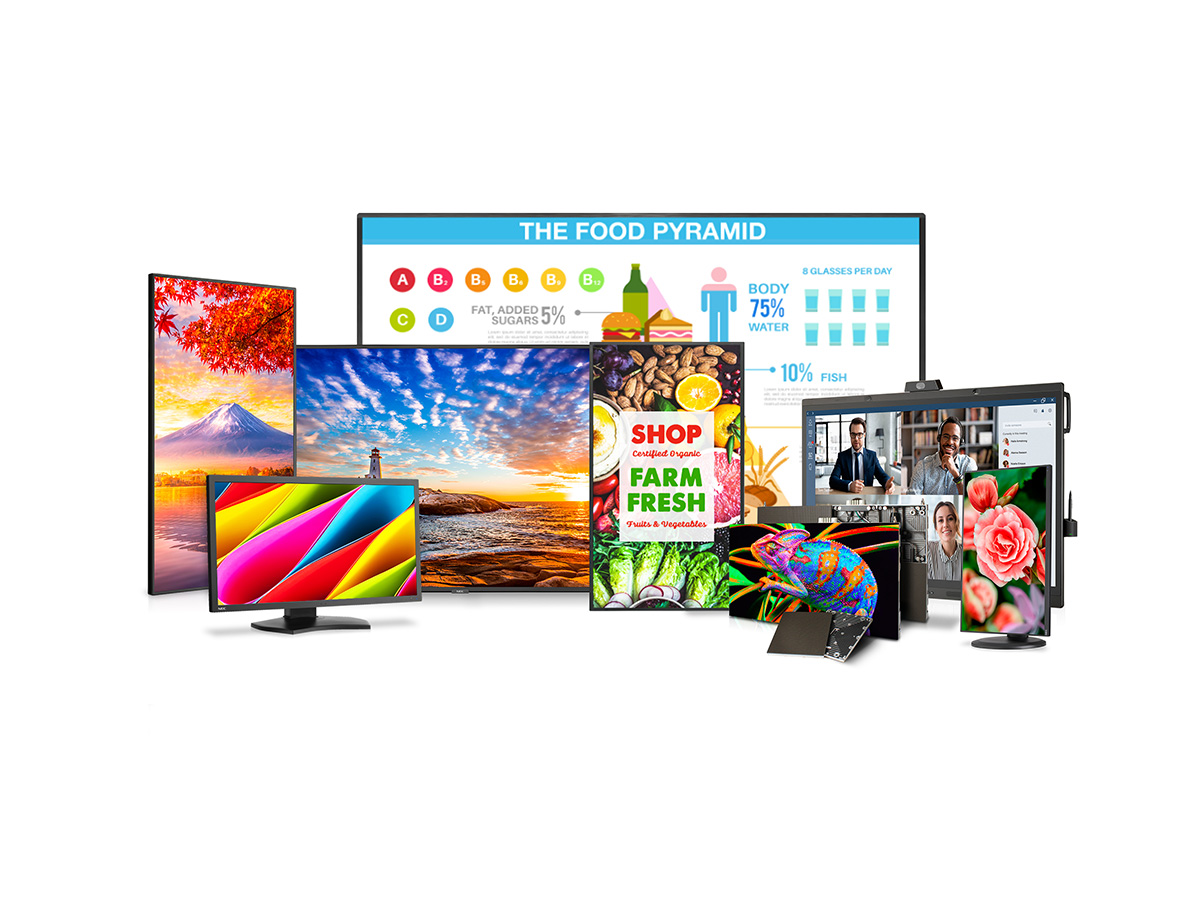 One Stop Shop
If you have a display need, we have the solution. Leveraging the worlds widest display solution portfolio with our global product and quality standards we can offer an unmatched, comprehensive, and solutions-oriented portfolio. We bring together experts in the industry and offer a single point of contact to provide total display solutions for a variety of markets and applications.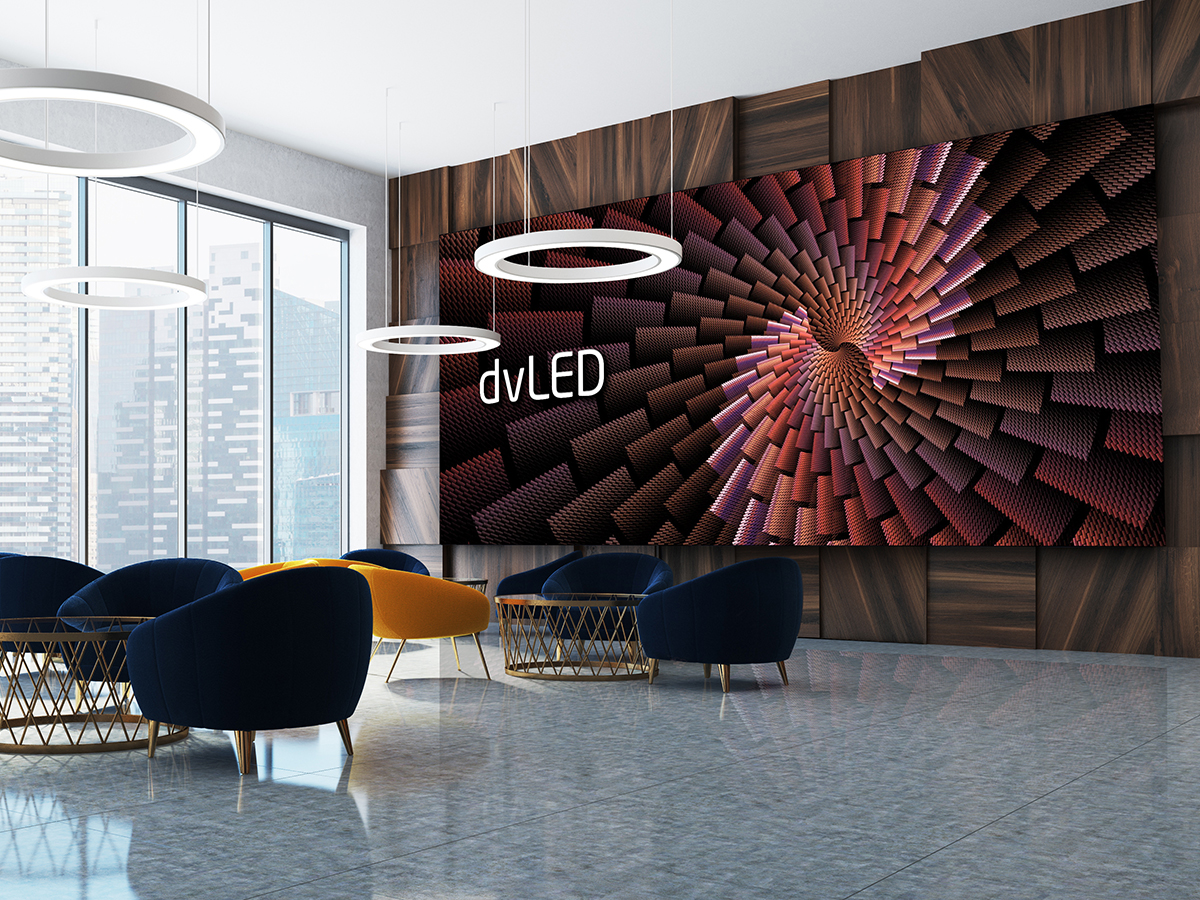 Indoor LED
Whether you're standing little more than an arms-length away or 40ft from the display, you can have confidence in the bright and clear image of the Ultra-Fine pitch LED display. NEC's direct view indoor LED displays provide crystal clear images for the ultimate visual experience through 16-bit processing and color matched LEDs. Optimum display resolution can be achieved regardless of viewing distance with pixel pitch options from 0.9mm to 4.8mm. Additionally, front and rear serviceable panels allow easy access and quick maintenance when needed. Designed for vibrant and colorful content visualization, the NEC direct view LED series is the ideal solution for digital signage needs in the command and control, corporate signage, public space, retail, and transportation markets.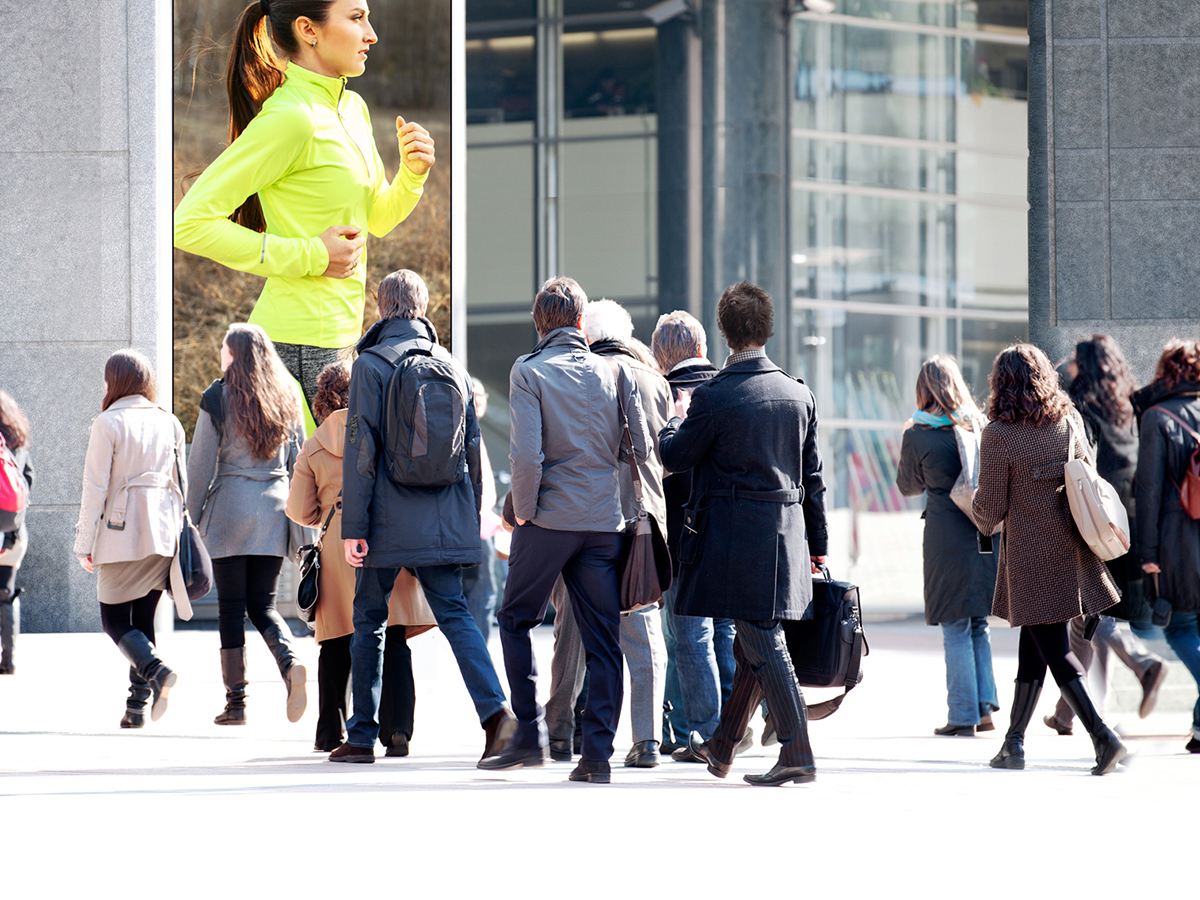 Outdoor LED
Outdoor displays need to be bright, clear and eye-catching while performing in the harshest of environments. With a pixel pitch range from 2.84mm to 4.8mm nearly any viewing distance requirements are covered. The outstanding image quality will represent your business as you expect it. With an 100,000 hour lifespan, these high-quality LED displays ensure unparalleled longevity making sure your investment is built to last. With up to 6000 nits of brightness, high contrast ratio, front-access serviceability, and IP65 protection, NEC delivers the highest performance possible for LED displays.
Considerations in Deploying an LED Display
LED displays are quickly gaining market share, but it's important to know the pros and cons.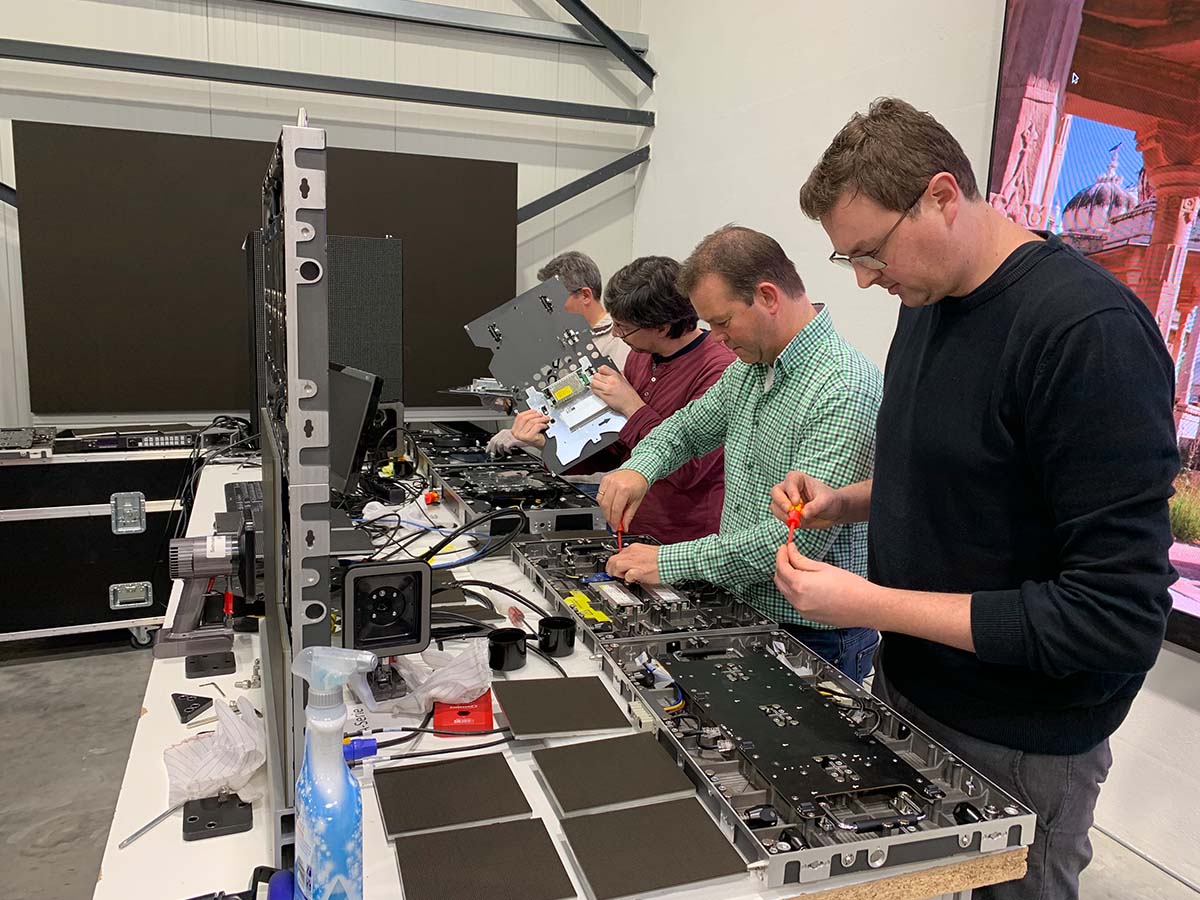 LED Custom Solutions
Service for complex customized solutions
Sharp/NEC's LED Custom Solutions offer innovative technology and high quality products, designed and built according to customer requirements and the latest technical standards.
We install customized wall installations according to your personal specifications and requirements, considering the local conditions onsite. We advise architects, construction companies, advertising agencies, city authorities and cultural institutes on the integration of displays into buildings, facades, stadiums and arenas, as well as on technical equipment for interiors.
The Scope of Services:
Product development
Conceptual design
Consulting
Project management
Procurement
Quality assurance
Integration
Mounting
Soft and hardware training
Maintenance and service
Contact a dvLED Specialist to help you TODAY!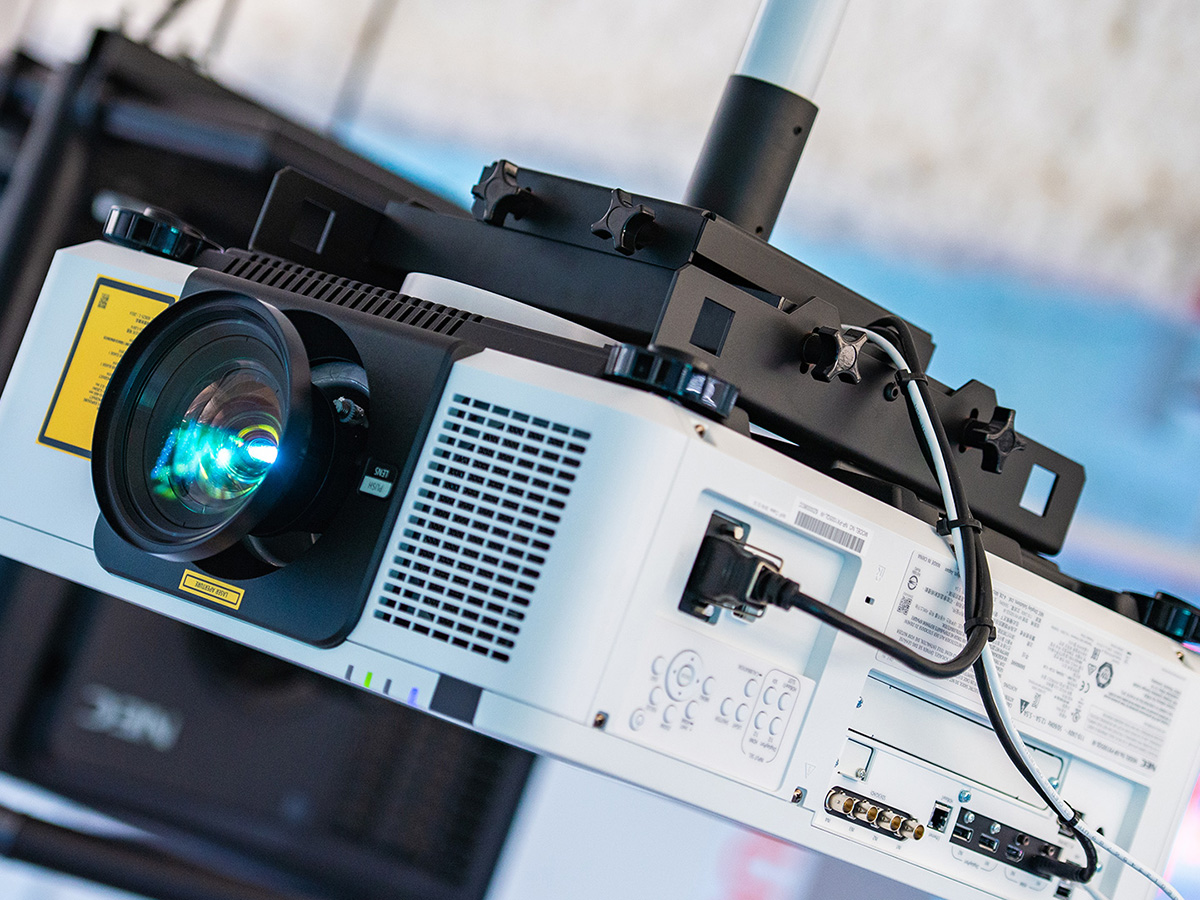 Managed Services
When you purchase Sharp NEC Display Solutions, you're not just benefitting from state-of-the-art technology, ultra-bright images, and flexible, easy-to-use systems. You're also gaining an entire team of experts to ensure you're getting the most out of your technology purchase. Our flexible, scalable packages are designed for the way you use technology. Rely on our certified professionals to ensure your Sharp/NEC displays always work as well as the day they were installed.