What is Direct View LED?
NEC's direct view LED is a video display technology that uses Light Emitting Diodes to produce the red, blue and green colors typically found in a full color video display. Because the LED's are an emissive light technology, they provide images that are brighter and higher in contrast than the transmissive technology of traditional LCD displays. This easily allows for usage in nearly any environment while providing the eye catching content needed for digital signage applications.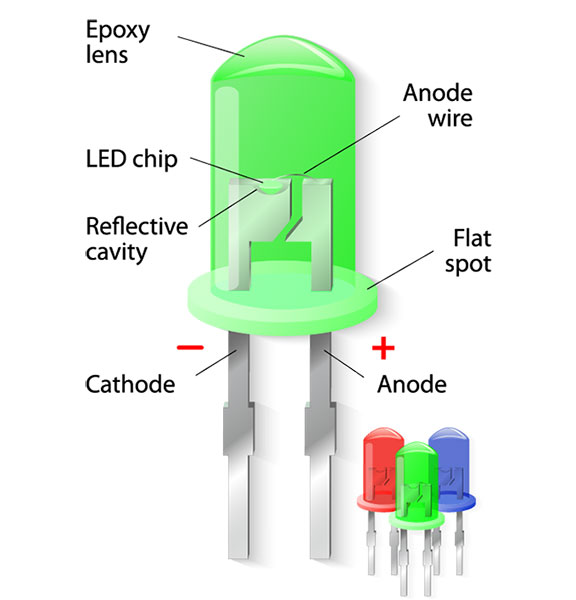 What is an LED?
A light emitting diode (LED) is a tiny, electronic semiconductor that converts electric energy into visible light. The chemical compound used within an LED determines its color, brightness and power efficiency. Each full color pixel in an LED display is comprised of 1 Red, 1 Blue and 1 Green LED. The combination of these three colors enables the LED to create up to 281 trillion colors in every pixel.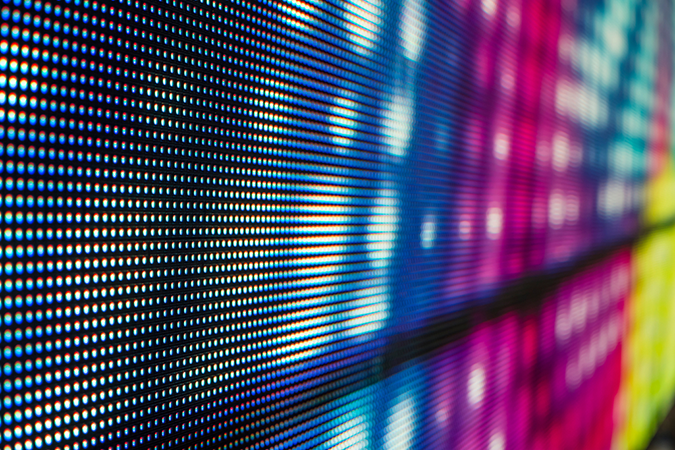 Pixel Pitch
The distance between each LED pixel is known as the pixel pitch. This distance is measured in millimeters. The smaller the distance between each LED pixel, the more pixels on the display to create the image. This increases the display's resolution allowing for more detail to be seen in the image. This clearer image allows the optimal viewing distance to be shorter.
SEAMLESS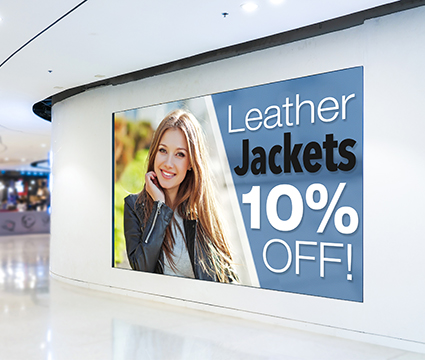 Seamless display:
No lines in the middle of the image of a video wall. Content creators are free to create content without the worry that text or other important imagery will be obscured by the seam of a video wall.
Complex design:
Unlike flat panel displays, LED display modules can be assembled in a curved arrangement allowing for complex and interesting architectural designs.
Module Based design:
Allows for modular construction allowing for almost infinite configurations. Modules are based on 16:9 aspect ratio allowing simple configuration of HD, FHD and UHD resolution formats.
BRILLIANT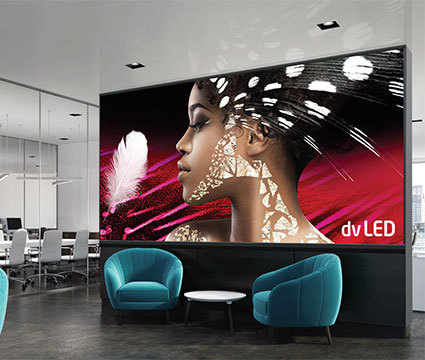 Wide Viewing Angle:
With a 160° viewing angle, an LED display can be seen from almost any vantage point and the use of SMW LED's ensures that the colors stay true to life.
Indoor and Outdoor:
With a range of 800 to 6000 cd/m2 and an IP65 rated enclosure, LED displays are perfect for indoor and outdoor usage in nearly any environment.
High-Brightness:
Ranging from 800 to 6000cd/m2 and adjustable to overcome nearly any ambient lighting condition.
High Contrast:
Realistic images are possible with contrast ratios of up to 3000:1.
LIMITLESS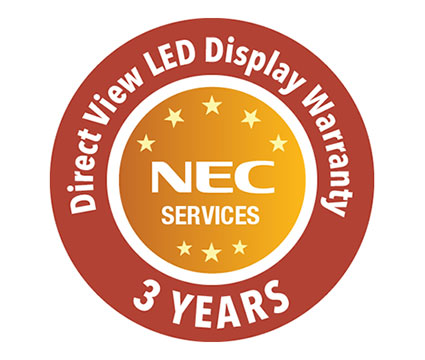 Long warranty:
Standard 3 year parts warranty ensures piece of mind, knowing your display will stay running year after year. If 3 years is not enough, extended warranties are available.
Simple and easy maintenance:
Video walls are designed to be serviced on site. No need to disassemble the sign and send in for servicing means an increased up time. Solid state product means no maintenance and no moving parts to fail.
Lower Total Cost of Ownership (TCO):
Lower TCO compared to other video technologies.
80,000 hour lifespan:
Longer usage cycle before the display needs to be updated.