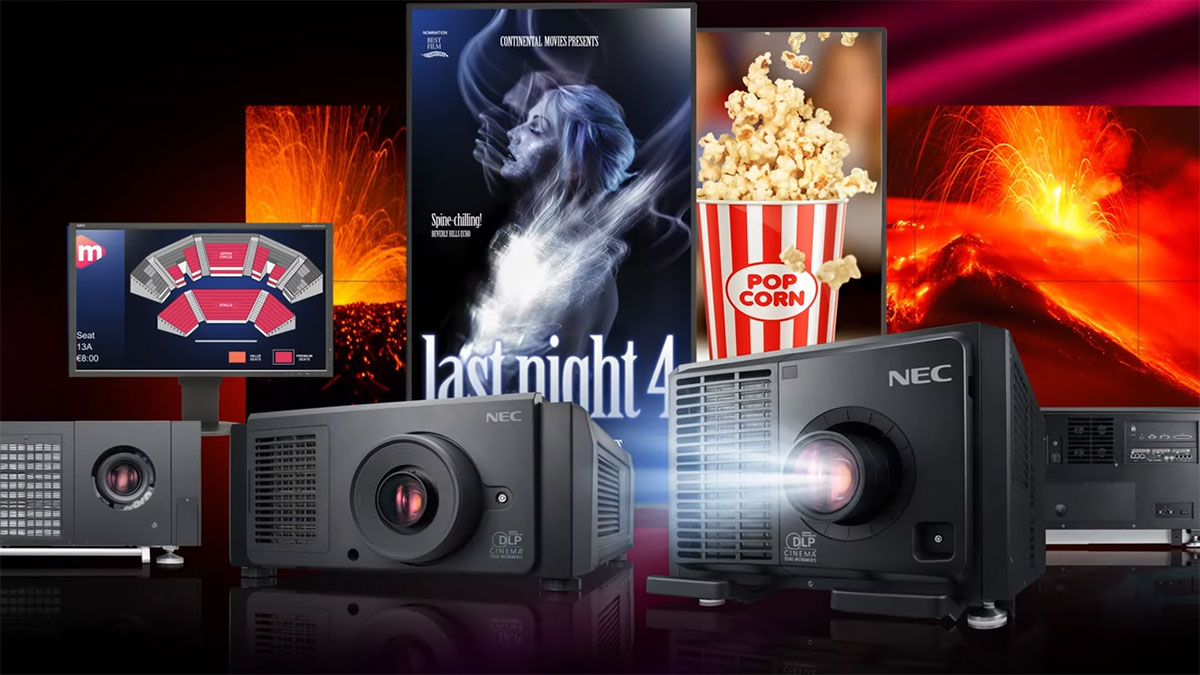 The Sharp/NEC Difference
What is unique about Sharp NEC Display Solutions is that, from the start, it is clear that purchasers are not just 'buying a product'. Across its product portfolio – from desktop to large-format LCDs to business, specialist and Cinema projectors – Sharp/NEC offers complete solutions. Superb quality and reliability are inherent within the brand; add to this a solution precisely-tailored to the users' requirements and backed by a robust warranty and support service, Sharp/NEC offers trustworthy performance.
Sharp/NEC has more than 11,000 Digital Cinema projectors installed, underlining the crucial role Sharp/NEC plays in creating the optimum Cinema Experience and keeping it operational. Sharp/NEC is a name to trust.
Contact a Digital Cinema Specialist to help you TODAY!